NEW CHAMPION SIRED  LITTER COMING! Dad is our Champion Jorah, a big, gregarious, happy and loving boy. His conformation matches his sound temperament, and he finished his AKC Championship and is currently on the show circuit competing for Best of Breed titles. Mom Bianca is an athletic, playful mom and is pictured above with her prior litter ; dad Jorah  is pictured below with his sister Melisander.  Mom Bianca is our lover girl, always a smile and a tail wag to greet you.
Mom is 80 pounds, dad is 115, both with sound temperaments and great family dogs. Both are Orthopedic Foundation for Animals (OFA) health tested with good hips, elbows, clear cardiac, Dm (Degenerative Myelopathy) and EOAD clear, so the entire will be clear as well as no parent carries affected genes. Puppies are due mid April and would be ready starting at 8 weeks, so mid June 2022, perfect time for school vacations and enjoying a new pup!
We are currently accepting reservations for both genders. Very sound temperaments, ideal for therapy work as they are kind and laid back, yet will match your energy level. Prices for these puppies will range from $3,000 to $3,500; liver nosed pups and pick boy/girl are priced at $4,000.  We expect both clear and dark masked puppies. Should you want to see what a dark mask male relative looks like, please take a peek at Simba, he is Bianca's Grand Champion brother.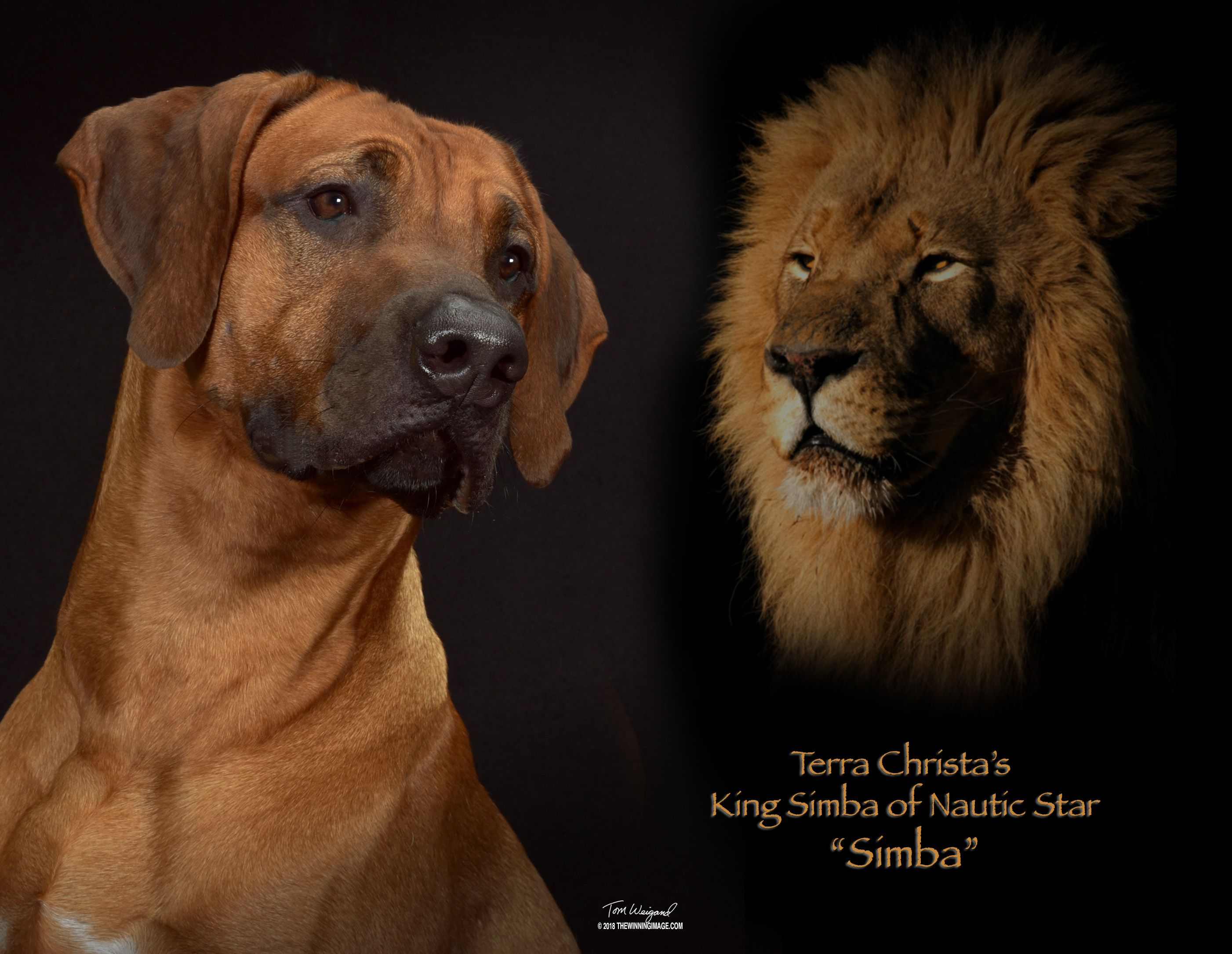 You can also review our health guarantees and prices on our Deposit form here:DEPOSIT CONTRACT. Please fill out our APPLICATION should you be interested in reserving a puppy. We are experiencing very high demand due to Covid and expect our litter to be reserved early.
We have a large following from California to Texas and the eastern seaboard. Unfortunately, Covid has  complicated the way we deliver puppies as cargo is no longer an option. However, shipping is STILL possible, just a little more complicated but overall better for the pups (better than cargo option). We are able to send the puppies with a caretaker IN CABIN;  or deliver by car if we have enough puppies going to the same area. OR, pick up at Orlando Airport (MCO) is also an option if you fly here, we can meet you at the airport.
Thank you for your interest in our breeding program! 
Bianca's puppies are two weeks old! They are nice and fat, eyes are opening and their coats/heads/ridges are just gorgeous! Mom and dad are very proud! Mom is a good caretaker but escapes to my walk in laundry to get some quiet time. Puppies are eating so well that they turn into Gremlins when they hear any motion in their garden tub, aka whelping box. They had their first nail trim, worming, and we put ribbons for easier identification as follows:
BOYS: Green, Light Blue and Red. 
GIRLS: Leopard, Snake, Pink dots, Light pink, Purple, and Yellow stripes.
Puppies will be ready at 8 weeks of age, after they physical exam and first set of shots, so June 8th. More pics and video in two weeks!