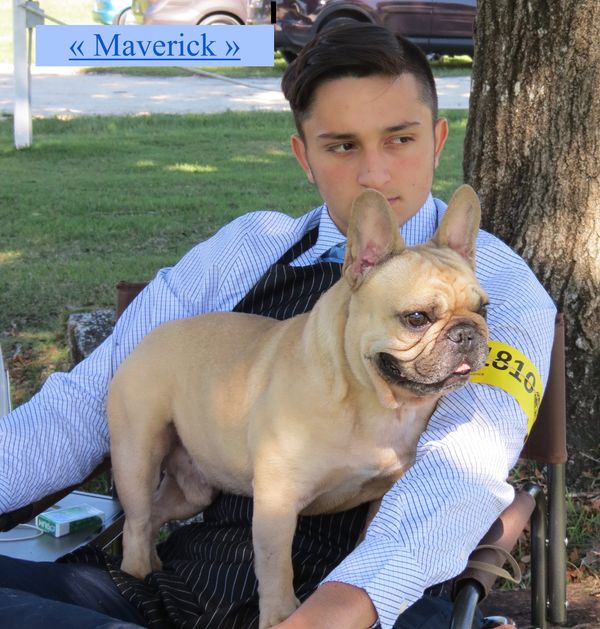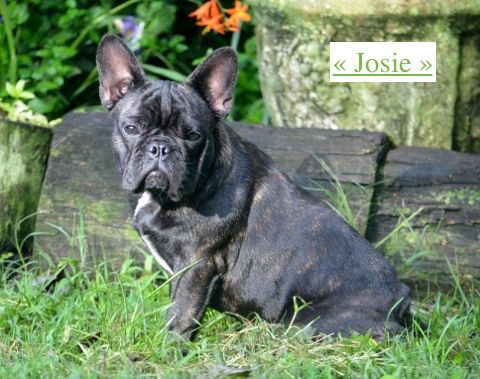 JOSIE  AND MAVERICK puppies are here!  Josie was scheduled for her c-section on Monday 10/24 and gave us eight puppies, all healthy! Five boys, one pied, one brindle, 2 brown with mask, one red with mark;  and three girls ( 2 pied and one brown with mask). Puppies should be ready starting December 19th!  We only release the puppies when we feel they are ready for their new homes, eating well, etc, so the 8 week mark is only a guideline.  Puppies and mom are doing great, turning into little fatties and under the great care of my friend Ginny, providing a heated incubator with oxygen, extra feedingsevery two hours, raising Frenchies is HARD! Many thanks are due!
All gorgeous and puppies and mom doing great! Both parents are direct French imports with DNA testing/AKC and LOF registered; multiple national champions, including French national breed winners (pedigrees pics on each parent are posted); most importantly,  OFA testing and available on OFA site. Correct conformation and open snares.
Please fill out our application should you want to reserve a puppy,  puppies are priced at $4,000, all AKC and LOF (French registerable), sold with spay and neuter contracts unless shown to AKC Championship with co-owner contract.
In addition to our application, we will need a signed deposit contract to hold a puppy. Deposit contract is HERE.
**********************Two weeks old!!**************************
Four Weeks old: eyes are open!
Our little Gremlins are getting big! Mom is feeding non stop and we have added soft puppy food to their daily intake, what a mess! Also did nails and second worming and doing great! Puppies love being handled and getting extra attention from our kids, they are all mine at this point, lol! Many thanks for the kids being models for a day!